Taipei is a multifaceted city brimming with deep-rooted history, a pulsating culture, incredible architecture, and a fantastic food scene. But with so many layers to uncover, things to do, and street food to taste, it's easy to feel overwhelmed when planning a Taipei itinerary.
To help you figure out what to do and where to go, I've compiled this fully flexible itinerary in Taipei for 1-5 days. It's packed with must-do activities, places to see, and top tips to make the most of your time during your 5-day stay.
Ready to find the absolute best things to do in Taipei and see all Taiwan's colorful capital city has to offer? Let's go!
Disclaimer: This post probably contains affiliate links. When you make a purchase through one of these links, I might receive a tiny commission at no extra cost to you. As an Amazon Affiliate I earn from qualifying purchases.
How many days to spend in Taipei
While one could easily spend weeks in Taipei, not everyone has the luxury of unlimited time in this megacity. With 1 or 2 days in Taipei, you'll be able to see the city's most iconic sights. However, to really uncover the city's DNA, I recommend staying at least 3-5 days in Taipei.
Plan Your Taipei Trip
Before you start your Taipei itinerary, read my detailed guides to help you better understand the city.
In a rush? Pin this itinerary for Taipei to read later.
Taipei Itinerary Essentials
Want to maximize your time in Taipei? Here are a few essentials you'll need for a stress-free 5 days Taipei itinerary.
Taipei has oodles of hotels and hostels. For the best prices, search accommodation at least 2-3 weeks in advance.
Taipei has two airports, Taipei Songshan Airport (TSA) and Taoyuan International Airport (TPE). While Songshan is closer to Taipei, Taoyuan is the main international gateway. Read my quick guide on how to get to Taipei from Taoyuan Airport. Alternatively, book a private transfer straight to your accommodation for a stress-free trip.
Grab a Taipei Fun Pass to see all the Taipei must-see sights at a discount.
While there are more than 4400 Wifi hotspots in Taiwan, it's worth spending a few extra dollars on a local 4G Sim Card or Pocket Wifi. By doing so, you can plan all your stops and access maps, schedules, and translations on the go.
Considering travel insurance for your trip? World Nomads offers coverage for more than 150 adventure activities as well as emergency medical, lost luggage, trip cancellation, and more.
How to get around during your Itinerary in Taipei
Taipei is a sprawling city. While it is an exceptionally walkable city, an efficient transport network is ready to whizz you off to all corners. To maximize your 5 days in Taipei, use a mix of transport methods to access the best of Taipei's attractions. Here's how to get around during your 5-day stay.
MRT: Taipei has an extensive subway system called the MRT. Tickets are cheap and you can buy them at any MRT station. However, to save time, grab Taiwan's local top-up card, the Easy Card. With this card, you can tap and go on the MRT, buses, and regional trains. See the metro map here.
HOP ON HOP OFF BUS: The Taipei sightseeing bus is a great way to get a well-rounded glimpse of the city while ticking off your Taipei must-visit list. It stops at all the major tourist attractions on this Taipei itinerary, and is a fun way to see the city from a different angle. There are two routes, and 9hr or 24hr passes are available.
BY BIKE: YouBike is an official bike sharing system in Taiwan. It allows you to rent a bike for as little as NT$10 per 30 minutes. You'll find an endless supply of bicycle-sharing kiosks allover Taipei City, too. These are conveniently located outside MRT stations and tourist spots. Just a head's up, you'll need an Easy Card and a local number to register for this service. For single rent users, you'll need to pay a NT$2000 deposit with your credit card.
TAXI: Yellow taxis can be spotted and flagged down all over Taipei. They are reasonably priced, starting at around NT$120 for the first 1.25km and then increase with NT$5 for every 200m. Between 11 pm to 6 am, rates start at NT$140.
UBER: Uber is a great and cheap alternative to get around Taipei quickly. Make sure to download the Uber app before you arrive.
Best Hotels and Hostels to stay during an Itinerary for Taipei
Luxury: W Taipei is the best luxury hotel in Taipei. The 5-star property features beautiful, spacious rooms accompanied by terrific views. But even on top of that, you'll be steps from the trendy bars, shops, and restaurants of Xinyi. Check rates/ availability here.
Mid-Range: Play Design Hotel is a beautiful hotel that combines comfort and design. It's the perfect choice for mid-range travelers who want to be close to the nostalgic streets and rural markets of Dadaocheng while within walking distance to the retro storefronts, designer stores, and hip coffee shops in Zhongshan. Check rates/ availability here.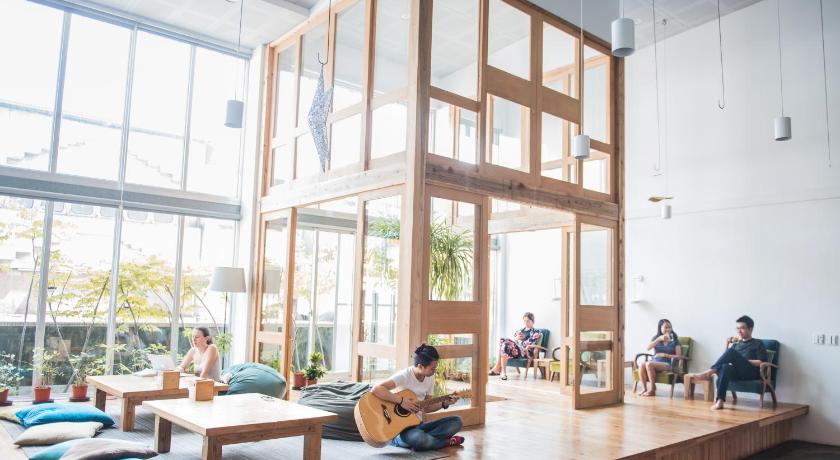 Budget: Star Hostel is a chic hostel offering both private and dorm rooms at great prices. Located mere steps from the Taipei Main Station, it's the perfect base if you want to be close to the main transport hub. Check rates/ availability here.
Taipei Itinerary Quick Overview
Day 1 in Taipei: Chiang Kai-Shek Memorial Hall >> Longshan Temple >> Taipei 101 >> Elephant Mountain >> Raohe Night Market
Taipei Day 2: Dihua Street >> North Gate >> Ximending >> Huashan 1914 Creative Park >> Sun Yat-sen Memorial Hall >> Stroll the streets of Daan
Day 3 in Taipei: National Palace Museum >> Beitou Hot Springs >> Tamsui >> Shilin Night Market
Taipei Day 4: Yehliu Geopark >> Shifen >> Jiufen
Day 5 in Taipei: Taipei Zoo >> Maokong Mountain >> Taipei Fine Arts Museum >> Addiction Aquatic Development
Want to see the city's best attractions without planning a thing? Check out this city tour, cultural tour, walking tour, or this popular sights private charter.
The Perfect Itinerary for Taipei: What to do in Taipei in 1-5 Days
Whether you have one day in Taipei or many, the city is jam-packed with places to see and fun things to do.
Below you'll find my top recommendations on how to spend up to 5 days in Taipei. I've included all the must-see attractions, iconic landmarks, and even a few hidden gems for those who'd like to experience Taipei's quirky side!
Throughout this Taipei itinerary, you'll also get handy tips to help you experience the best of Taipei. With that said, though, feel free to mix things up as you see fit.
1 Day Taipei Itinerary
With only 1 day in Taipei, trying to figure out where to go and what to do in a megacity like Taipei can be challenging. While one day is not nearly enough to see all the city has to offer, it will allow ample time to get a taste of Taipei's top attractions. Here are the best things to do in Taipei in 1 day.
Oh, and travel tip – make sure to wear comfortable walking shoes. You have a lot of ground to cover on your first day!
Get a glimpse into the past at Chiang Kai-Shek Memorial Hall
Kickstart your 1 day Taipei itinerary with a visit to the city's most iconic square – Liberty Square (中正紀念堂廣場).
Featuring neatly kept gardens, this sprawling area is home to the National Theater, the National Concert Hall, and of course, Chiang Kai-Shek Memorial Hall (中正紀念堂).
Besides strolling the beautiful grounds and taking Instagrammable photos, it's also a great spot to get a better understanding of Taiwan's complex history.
Within the main hall, browse the exhibitions and learn more about the country's liberation struggles. Afterward, climb the 89 steps leading to the massive statue memorializing Chiang, Taiwan's first president. It's also worth watching the changing of the guards' ceremony, which happens every hour on the hour. Entrance to Liberty Square, as well as Chiang Kai-Shek Memorial Hall, is free.
Insider's Tips: If time permits, take a stroll over to the Presidential Palace (中華民國總統府). It was built during the Japanese Colonial era and has a gorgeous red brick exterior and large balconies. Today, it serves as the workplace of Taiwan's president. Join the free guided tour (weekdays only) to get a glimpse of the inside. Afterward, take a stroll through the serene 2/28 Peace Memorial Park (二二八和平公園). The park commemorates the victims of the anti-government uprising movement in 1947. Don't miss the huge memorial monument at the center of the park! The nearby memorial museum also offers more insights into Taiwan's turbulent past.
Experience the Culture at Longshan Temple
Next up on your Taipei itinerary, head to Taipei's most famous religious complex, Longshan Temple (龍山寺). Dating back to 1737, Longshan Temple is one of the most famous landmarks in Taiwan and a great place to get acquainted with Chinese folk religion. To this day, locals journey from near and far to make prayers and wish for good fortune in these incense-filled halls. 
Right near the entrance, you can relish in the local custom of throwing moon blocks. Make sure to throw these tiny blocks in unison. The way they fall will reveal whether the gods favor you or not.
There is no entrance fee for Longshan Temple. But please remember to dress appropriately as this is still a place of worship.
Insider's Tips: A short stroll from here, head to the Bopiliao Historical Block (剝皮寮歷史街區) where you'll find stacks of 18th-century houses. To learn more about the area's history, you can also join this free walking tour. Afterward, browse the Huaxi Street Market (華西街觀光夜市) filled with weird and interesting traditional snacks. Or better yet, join this fun food tour. Just a word of caution; this is Taipei's red-light district and it can be a bit seedy at night. Although Taipei is a very safe city, I wouldn't recommend visiting here late at night if you are a solo female traveler.
Take in the Views Atop Taipei 101
In Xinyi, often dubbed as the Times Square of Taipei, you'll find one of Asia's most iconic landmarks – Taipei 101 (台北101). 
This imposing bamboo-shaped skyscraper towers 509m above the city and showcases exceptional design inside and out. Taipei 101 also houses the world's 3rd fastest elevator, traveling at a speed of 1,010 meters per minute. It is the most prominent landmark in the city, rightly deserving a spot on your Taipei itinerary.
Within the tower, you can browse the world's best luxury stores. These includes the likes of Bvlgari, Louis Vuitton, Cartier, and Patek Philippe, to name just a few!
But arguably, the best thing to do here is get a bird's-eye view over the entire city. Once you're done browsing the stores, head to the Observation Deck. Besides taking in the excellent vistas, don't miss getting a close-up look at the massive damper housed here. The damper weighs a whopping 660 tons and stabilizes the tower during strong winds or typhoons.
Just a word of warning – the Observation Deck's lines are always long, and one could easily queue for hours. Grab a fast track pass to skip the lines.
Insider's Tips: While here, don't miss Taiwan's very own Michelin Star restaurant Din Tai Fung (鼎泰豐). The eatery serves up the juiciest xiao long bao ever! If time permits, take a stroll through the lively Att 4 Fun (信義店) pedestrian area. Here you'll find loads of trendy hangouts, hip bars, Taipei's coolest clubs, and great shopping hotspots. A few blocks further, explore the Breeze Songgao Store (微風松高) filled with shops, hip food trucks, and restaurants. There's a great vibe here, so don't skip it!
Catch the sunset at Elephant Mountain
Just one stop down the MRT Red Line is one of Taipei's most Instagrammable places – Elephant Mountain (象山) 
Popular among sunset chasers and nature seekers alike, Elephant Mountain offers spectacular views over the entire city bowl. While it's quite a steep trek to the view points, the sights along the way will be more than enough reward.
Depending on your fitness level, it takes about 20 minutes to reach the first observation platform. For the best views, though, continue on a bit further. There you can scramble up on the boulders and snap an iconic selfie with the entire city as your backdrop.
Feast at Raohe Night Market
After a day out exploring all Taipei's iconic sights, it's time to sample some of the city's best street food. And the best place to do just that is at Raohe Night Market (饒河街觀光夜市).
Raohe is one of the most famous night markets in Taiwan, and no Taipei itinerary would be complete without a visit here. The best part? There are loads of street food snacks to try. These include bubble milk tea, grilled squid, fried chicken steak, pepper pork buns, and stinky tofu (if you can get past the smell).
Besides filling up with all the delicious food, it's also a great place to bargain hunt. You'll find everything from clothes, cellphone accessories, bags, earrings, and more here! If you're looking to squeeze in a bit of shopping, the nearby maze-like alleyways of Wufenpu (五分埔) is for you. Here you'll find tons of cheap clothing stores selling the latest Korean and Japanese fashion trends. It's also a great place to practice your haggling during your itinerary in Taipei.
2 Day Taipei Itinerary
With 2 days in Taipei, you can get a closer look at the city's quirky pop culture, visit a few more historical sites, and of course, relish in its bustling food scene.
Follow my sample itinerary above, and then on day 2 check out these cool places in Taipei.
Browse the historic Dihua Street
Start your morning bright and early with a visit to one of the city's best-preserved streets, Dihua (迪化街).
Right in the heart of Datong, you'll find a bunch of restored buildings dating back to the 1800s. It's a great place to stroll, people watch and of course, get acquainted with authentic Taipei. Don't miss the bustling market that sells a mix of weird and wonderful food, teas, spices, as well as traditional Chinese medicinal products.
After taking in the sights and sounds of Dihua Street, make a quick photo stop at the impressive 19th century North Gate (臺北府城 北門), which was built as part of the city's fortifications.
Enjoy the vibe at Ximending Walking District
Next up, head over to the massive pedestrian walking street of Ximending (西門町).
Ximending is a bustling youth district on the western side of Taipei City, rightly nicknamed the Shibuya or Harajuku of Taipei. With hip clothing stores, brightly-lit billboards, themed cafes like Modern Toilet (便所主題餐廳 西門店), and alleyways dotted with the city's best street art, it's not hard to see why its such a firm favorite among tourists and locals alike. All in all, Ximending is a great place to stroll around, shop, eat, hunt for street art, and people watch.
Another noteworthy attraction to check out while here is the Red House Theatre (西門紅樓), which showcases cheap live performances. Ningxia Night Market (寧夏夜市) is also just around the corner and is another great Taipei night market. Join this cool Michelin night tour at Ningxia to sample the best street food on offer here!
Check out the Quirky Displays at Huashan 1914 Creative Park
Built in 1914, Huashan Creative Park (華山1914文化創意產業園區) has quite a unique history. It was once a Japanese sake brewery, and then later a camphor refinery. Today, the park is the city's most prominent art center and a popular go-to spot among art lovers and those looking to escape Taipei's concrete jungle. 
There are several buildings to browse filled with cute artisan shops, designer stores, bookshops, as well as several gourmet eateries and hipster hangouts. Don't miss the cool outdoor art displays dotted around sprawling gardens.
Stroll through Sun Yat-Sen Memorial Hall
After getting a taste of Taipei's artsy side, head over to Sun Yat-sen Memorial Hall (國立國父紀念館). It is one of Taipei's most important historical buildings and another interesting place to learn a little about Taiwan's history. 
The memorial hall was built in 1972 to honor Taiwan's founding father, Sun Yat-sen. The main structure features intricate architecture and is surrounded by lovely gardens, which also house a massive fountain. Within its walls, you'll find varied exhibitions offering insight into Sun's life and his revolution efforts.
Insider's tips: Nearby, take a gentle stroll through the city's largest park Daan Forest Park (大安森林公園). Alternatively, head over to JenGuo Flower Market or Jianguo Jade Market (建國玉市). Both are excellent places to shop for souvenirs and quirky trinkets. The buzzing alleyways jolting off from Lane 137, Yanji Street are just a stone's throw from here and are chock-full with hipster hangouts, themed cafes, hidden izakayas, and posh international eateries. If you're not hungry, it's still an excellent place for a walkabout or to grab a cuppa. Those seeking a boozy cocktail can head out to the Instagrammable Drunk Cafe (爛醉咖啡) or grab an ice-cold beer at the city's best craft beer bar, On Tap.
Taipei 3 Days Itinerary
If you have 3 days in Taipei, you'll have more than enough time to explore the far-flung corners of the city and get a closer look at a few more must-see attractions. Follow the steps above and on day 3 of your Taipei itinerary, head out to these places below.
Browse the National Palace Museum
Start your day early with a visit to one of the city's most iconic museums, the National Palace Museum (國立故宮博物院).
Housing more than 700,000 pieces of ancient Chinese imperial artifacts, artworks, and relics, spanning over 8000 years of history, the museum holds the world's most complete Chinese artifacts collection. The National Palace museum is a treasure trove for history buffs and art enthusiasts, rightly deserving a spot on any Taipei itinerary!
The museum entrance fee is NT$350, but since the lines are always long, it's worth grabbing a discounted e-ticket here in advance.
Visit the Beitou Hot Springs
Most visitors to Taipei don't know that actual volcanoes are right within the city's limits. So next up on your itinerary in Taipei, immerse yourself in nature with a visit to the steamy thermal pools of Beitou Hot Springs (北投溫泉).
Beitou is one of Taipei's most popular side trips, and it's not hard to understand why. Surrounded by lush greenery and the allure of abundant hot springs is what really makes this Japanese-inspired retreat such a popular go-to spot among locals and those looking to get away from the hustle and bustle of urban Taipei. This picture-perfect setting is perfect spot to unwind!
If you're not checking in at one of the luxurious hot spring hotels, like Grand View Resort, head out to one of the outdoor public baths to experience the geothermal activity like a local.
Other things to do in Beitou include visiting the Beitou Thermal Valley or "Hell Valley" (地熱谷), the Beitou Hot Spring Museum (北投溫泉博物館), the Beitou Museum (北投文物館) and the Xinbeitou Historic Station (新北投車站).
For a unique experience, enjoy a traditional Japanese ceremony at the Taiwan Folk Arts Museum (北投文物館), visit the Ketagalan Culture Center (凱達格蘭文物館), or stop by one of the incense-filled temples like Puji Temple (北投普濟寺).
Looking to get off the beaten path? Head out to one of Taipei's best-hidden gems – Wulai (烏來). An aboriginal village neatly tucked away in the mountains where you can soak in hot springs, hunt for waterfalls, eat traditional Atayal food, and take a fun ride on the cutest little train ever! Read my guide on what to do in Wulai.
Wander the streets of Tamsui
After enjoying a slice of nature, head out to Tamsui (淡水) – a scenic little town located on the Tamsui River banks right at the edge of Taipei City. 
Tamsui, also often spelled Danshui, has a lot going for it. From a bustling Old Street chock-full with cute artisan stores, souvenir shops, and vendors serving up the freshest seafood imaginable to several historical sites and a booming craft beer scene. But even on top of that, the star attraction here is the incredible sunset. 
While you can catch an epic sunset from anywhere along the boardwalk, the best spot to watch the sun melt away over the horizon is at Lover's Bridge. It's a popular spot among love birds and photographers, so expect it to fill up quickly! 
Oh, and don't miss stopping by the incredible Wuji Tianyuan Temple if you happen to visit Taipei during cherry blossom season.
Insider's Tip: For those traveling between Hongshulin and Fishermen's Wharf, the newly built Tamsui light rail line is a fun way to explore the area. The Blue Seaside Line, which will connect the Tamsui MRT and the Fisherman's Wharf is scheduled to be completed in 2024.
Eat your way through Shilin Night Market
The last stop on your 3 days in Taipei itinerary is Shilin Night Market (士林夜市). 
Shilin is a bustling place jam-packed with food vendors and stalls selling all kinds of bits and bobs. What's more, it is probably the best and most popular street food market in Taipei and the perfect spot to sample local street snacks and authentic Taiwanese cuisine.
Since the area really only comes alive at night, make sure to time your visit here. Whatever you do, though, come hungry, because there are lots to try!
Taipei 4 Day itinerary
With so much to do in Taipei, it's hard to get bored. But beyond the buzzing urban hub, there are a handful of must-see places worth a visit. So, on day 4 of your Taipei itinerary, it's time to explore the city's outskirts! Think quaint little towns, lush jungles dotted with waterfalls, epic ocean views, and great hiking opportunities!
Visit the rock formations at Yehliu
Yehliu Geopark (野柳地質公園) is a unique place along Taiwan's north coast that's well worth a visit. Fringed by the Pacific Ocean, this massive geopark is home to cool fossils and the weirdest rock formations imaginable. Some of the most notable rock forms to look out for are the Queen's Head, Fairy's Shoe, Bean Curd, and Dragon Head. 
Yehliu is a great place to stroll around, take in the incredible ocean views and scenery, and of course, hunt for bizarre rock formations. Don't forget your camera, because you'll want to take lots of photos of this alien-like wonderland!
Insider's Tips: There is a small entrance fee (NT$96), but if you're not driving or taking the local bus. If you want to plan a thing, it's best to join a guided tour. Another good option is to book a shuttle bus tour here with Klook, which includes stops at both Shifen and Jiufen below.
See Taiwan's widest waterfall
Just 32 kilometers northwest of Taipei City, lies Taiwan's very own mini version of Niagara Falls measuring 40m in width – Shifen Falls (十分瀑布).
The waterfall is tucked away amid a lush jungle setting, and there are tons of lookout points covering all angles of the waterfall. It's an incredibly scenic place to visit and the perfect choice for those wanting to spend a day immersed in nature.
I've written an extensive guide on Shifen, which includes absolutely everything you need to know about visiting this beautiful area – from how to easily get there to what to do in the quaint little town, as well as other cool places to check out nearby. You can read all about it here. If you prefer to join a guided tour, this one is a great half-day option.
Wander the lantern-filled alleys of Jiufen
A visit to Taipei (or Taiwan as a matter of fact) would simply not be complete without a trip to Jiufen (九份). Located not too far from Shifen, this gorgeous little town is perched on a hillside and offers killer views of mountains to the sides and the ocean to the front. 
While the views are incredible and stand testament to Taiwan's mind-blowing natural scenery, there is yet another reason to add Jiufen to your Taipei itinerary. Often touted as the inspiration to Miyazaki's Spirited Away, Jiufen's true charm lies in its rustic alleyways strewn with dangling red lanterns, charming traditional teahouses, hot spring hotels, and phenomenal food scene.
While most people visit here on a half-day trip from Taipei, I highly recommend staying overnight if you can. The night view is absolutely breathtaking! And if you love photography, you could easily spend hours wandering through the little alleyways. Also read my guide on how to get from Taipei to Jiufen for the easiest routes there.
If you're looking for something a bit more adventurous, hike up Keelung Mountain (雞籠山登山步道) or join this Jiufen Village tour to see other highlights like the Golden Waterfall and the Ying Yan Sea (陰陽海).
Itinerary for Taipei 5 Days
On the final day of your Taipei 5 days itinerary, enjoy a different side of the city surrounded by greenery right in the heart of town. Pop by the zoo, take a thrilling gondola ride, and see some of the world's finest artworks on display. Then, end your day with a massive feast at the city's top seafood market.
Meet furry friends at Taipei Zoo
If you're visiting Taipei with kids, it's worth stopping by the Taipei Zoo (臺北市立動物園). The zoo is the largest zoological garden in Taiwan, and is home to more than 2000 animals from various species, including pandas and koalas! 
While it is one of the city's top attractions, the grounds are massive, making it quite easy to get away from the crowds and enjoy the varied animal life at your leisure. If you plan on spending several hours year, pack a picnic basket to enjoy on the grass. Grab a Taipei Zoo combo ticket here to skip the lines.
Enjoy a tea ceremony at Maokong
After visiting the zoo's furry friends, head over to the Maokong Gondola to take a fun ride in a glass-bottom car over the mountain tops. Besides enjoying the views below your feet, the views of the city's skyscraper-studded skyline in the distance are just as magnificent. 
Once at the top, pop into cute coffee shops or tea houses offering authentic tea ceremonies and traditional Taiwanese fare with sprawling tea plantations at their doorstep.
Browse Taipei Fine Arts Museum
If you still want to squeeze in another activity before dinner time, hop back on the MRT to Yuanshan Station and head over to the Taipei Fine Arts Museum (臺北市立美術館). 
Here you'll find some of the best local and international artwork displayed in an impressive geometrical building. The museum showcases more than 5000 pieces of traditional and contemporary art, but I highly recommend checking out the photography section. The entrance fee is NT$30, and the museum is open until 20:30 on Saturdays.
Insider's Tips: If you're looking for non-touristy things to do in Taipei, a stroll through the dreamy Floral Tunnel (花之隧道) or a visit to the Lin An Tai Historical House and Museum (林安泰古厝) should not be overlooked.
Enjoy the vibes at AAD
On the last night of your 5 days Taipei itinerary, head over to the city's best indoor seafood market – Addiction Aquatic Development (上引水產). 
This massive complex is home to several eateries, dishing up everything from hot pot and barbecued skewers to melt-in-the-mouth sashimi, huge crabs and more.
There's also an incredible deli where you can buy all kinds of imported goods, tasty snacks, fresh seafood and Kobe beef.
AAD gets quite lively at night, so don't come too late. If the restaurants are packed, grab a few snacks at the deli instead. There are many seating areas scattered around the market where you can sit back and enjoy your food. Also, don't miss the sangria! It's the best you'll find in the city!
5 Days Itinerary in Taipei Conclusion
Taipei is truly a remarkable city with plenty to keep you busy. I hope this Taipei travel blog has helped you figure out what to do and where to go in Taipei!
That wraps up this Taipei itinerary for 5 days or less. Do you have any tips for fellow travelers planning an itinerary in Taipei? Feel free to share your top tips and epic things to do in Taipei below!
Need More Help Planning a Taiwan Trip?
If you liked this 5 days itinerary for Taipei, please pin it!